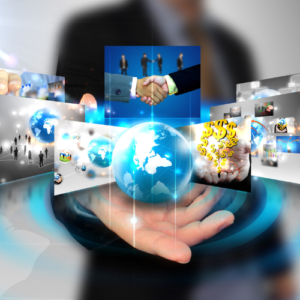 Benson Group provides comprehensive training and development services to eCommerce entrepreneurs and small to mid-sized business owners to create a dedicated, skilled, and prepared workforce. Our custom programs are designed to build a foundation of industry knowledge and skills while cultivating an inspired and motivated team. According to the American Society for Training and Development, "Organizations are linking learning to performance, and the bottom line and they understand the relationship between creating a skilled workforce and achieving enterprise-wide success (The Association for Talent Development State of the Industry Report)."
Our training programs are tailored to each client's needs, industry, and goals. We provide both online and in-person courses that cover topics such as leadership training, customer service management, diversity training, conflict resolution, diversity, equity, and inclusion (DEI). We also offer executive coaching, train the trainer, team-building workshops and seminars that emphasize collaboration, cooperation, and communication. Additionally, Benson Group helps companies create policies that will foster employee engagement, productivity, and morale.
We are committed to helping our clients realize their goals by building a knowledgeable and capable workforce. Our training services include detailed reports on employee performance as well as recommendations for improvement based on the results of assessments.
What could training do for your organization:
Training one's workforce can result in a more motivated, skilled, and confident staff, boosting the performance, morale, confidence, and overall organizational effectiveness.
It can also lead to improved service delivery and customer satisfaction, as well as increased profitability.
Training can help employees develop new skills and knowledge, which in turn can result in a stronger competitive advantage for the company.
By investing in training, companies will be better prepared to meet changing market demands and stay ahead of the competition.
Investing in training also helps to retain employees, as it shows that the company is committed to their development and growth.
Additionally, it can help companies stay compliant with industry regulations and standards.
Training can foster a better work environment by helping employees understand each other better and work more effectively together.
It can also help to create a culture of continuous learning, where employees are encouraged to keep developing their skills and knowledge.
Investing in training can help to reduce costs associated with recruitment, as a well-trained employee is more likely to stay with the company for a longer period of time.
Finally, training also helps employees develop career paths within the organization and assists business owners in building a strongly committed workforce that is equipped to learn and excel when on the job.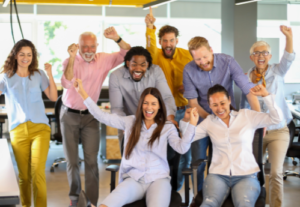 The team at Benson Group is committed to helping businesses reach their full potential by providing the tools and resources necessary for success. We use our expertise in organizational behavior, human resource management and leadership development to assist companies in creating an optimal environment where employees can thrive. With years of experience in the field, we are confident that our services will support your company's growth and success. If you're looking for a partner to help you create and maintain a productive, engaged workforce, contact Benson Group today. Please contact us at 502-561-3494 or [email protected]. We look forward to helping you reach your goals!