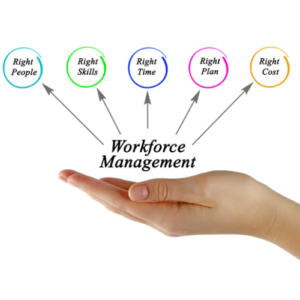 Every small business owner aspires to have a multi-million-dollar business with a significant amount of market share and a brand that is world-class and recognizable. The biggest force for making this dream a reality is a strong workforce, and Benson Group has been committed to this task for many years. We know that without a dedicated, skilled and prepared workforce, a company cannot achieve their goals. So, to help our clients including eCommerce entrepreneurs and small to mid-sized business owners, we provide comprehensive training and development services for their workforce.
According to the American Society for Training and Development, "Organizations are linking learning to performance, and the bottom line and they understand the relationship between creating a skilled workforce and achieving enterprise-wide success (The Association for Talent Development State of the Industry Report)."
The Association for Talent Development Association also reported, "Employee learning and development are taking center stage as business leaders increasingly understand that a highly skilled, knowledgeable workforce is critical to achieving growth and success."
WHY SHOULD YOU TRAIN AND DEVELOP YOUR WORKFORCE?
Business owners, especially the start-ups have a great deal of budget managing to do. Therefore, they might find it to be an expensive addition to enroll their employees in workforce training programs. However, this might be a bigger mistake than it appears to be. In fact, it will turn out to be an extremely expensive one, even in the short run. An unmotivated and unskilled employee is a liability for the company. If you are just starting out, having untrained employees (50-500) can result in a loss of millions of dollars; however, by having around 50 employees trained into a highly skilled, motivated, and diligent workforce can give you a profit in millions just by spending a few thousand dollars.
Employees are the drivers of the mission within an organization and with the changing dynamics of the workplace, employees must be equipped to succeed in their job function. Equipping employees to learn and excel increases their performance, morale, confidence, and overall organizational effectiveness.
Benson Group understands that empowered employees equal stronger organizations. Through our years of experience and knowledge of the current business market, we will guide and assist your company in building a strongly committed workforce, thus, giving your company a competitive edge over others. From our training, your employees will gain the following:
Confidence and a better understanding of the subject matter.

The skill set to complete the job function

An understanding of how their training ties into the overall mission of the organization
If you want us to help you define and grow your organization, please contact us at 502-561-3494 or [email protected]. We provide a FREE consultation to our potential clients.