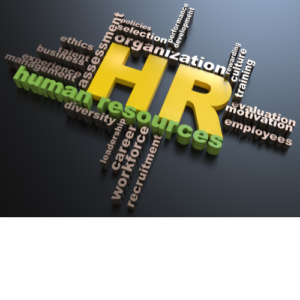 Our Human Resources Management services position companies to be compliant, functional, and sustaining. At Benson Group, we partner with you and create a company-specific strategy that maximizes your employment policies, procedures, and processes. Successful companies realize that having Human-Resources functions in place affects retention, growth, and the bottom line. Below is an overview of services:
COMPANY POLICY DEVELOPMENT
Benson Group merges your business philosophy with legally mandated policies, company practices, and operations. Our services help our clients to write their story. We know that each client and business have a unique personality, so we provide a specific and exclusive action and strategic methodology for our clients.
RISK ASSESSMENT
Benson Group will evaluate all policies, instruments, processes, procedures, and programs that support the Human Resources function and provide you with a written summary of our review, along with detailed recommendations.
RECRUITMENT, HIRING, RETENTION, AND SUCCESSION PLANNING AND ANALYSIS
To ensure compliance, Benson Group evaluates the steps taken by your company to identify, evaluate, and select talent. We take on the role of the applicant and evaluate your company process from inside out and interview the recruiting staff. We then provide you with a written critique of the effectiveness of the existing system as well as recommendations for enhancements or modifications.
BACKGROUND CHECK SERVICES
Having the wrong people in place can adversely affect the progress of a company. Verifying potential candidates can ensure that your team is in alignment with your company goals and objectives. At Benson Group we provide an effective and customized system to perform background checks of the candidates. Thus, "we select gems from the sand" to create a strong and dependable workforce for your business.
WHAT WE OFFER
Social Security Verification

County Criminal Screens

State Criminal Screens

Federal Criminal Screens

Civil Searches

Prior Employer Verification

Education Verification

Fraud and Abuse Registries

Sex Offender Registry

Motor Vehicle Reports
EMPLOYEE ATTITUDE SURVEYS
Ever wonder why you are not getting the most out of your workforce? The challenge could be a simple fix, or it could be a complex challenge. Nonetheless, Benson Group will develop, implement, and administer employee surveys to better determine employees' views about their treatment and commitment to your company. Through our fluid and organized solutions, we can help you create a conducive company culture to harness the best talent and promote employee loyalty.
TURNOVER ANALYSIS
Turnover costs companies' money and loss of production. If you are faced with this challenge, Benson Group will perform an analysis of your company to help you in streamlining a productive workforce rather than overextended, unmotivated one. We will assist you in lowering your expenditures by cutting off unnecessary costs and keeping a vibrant high-performing company workforce.
If you want us to help you define and grow your organization, please contact us at 502-561-3494 or [email protected]. We provide a FREE consultation for potential clients.