Our Human Resources Management services position companies to be compliant, functional, and sustaining. At Benson Group, we partner with you and create a company-specific strategy that maximizes your employment policies, procedures, and processes. Successful companies realize that having Human-Resources functions in place affects retention, growth, and the bottom line. HR Management is a necessity for any business, and our HR professionals are experienced in the latest HR regulations to ensure your company's compliance. We will be the partner you need to succeed and create an HR team that functions well throughout all areas of your organization. Our HR services also provide expertise in building a foundation upon which your HR strategy can grow and sustain. Contact us today to learn more about how HR Management can help your business.  We offer company policy development, risk assessment, background check, employee attitude, and turnover analysis services. We are here to serve you and help your organization attain its HR goals.
COMPANY POLICY DEVELOPMENT
Benson Group merges your business philosophy with legally mandated policies, company practices, and operations. Our services help our clients to write their stories. We know that each client and business have a unique personality, so we provide a specific and exclusive action and strategic methodology for our clients. Through HR management services, Benson Group's team of HR professionals develops custom policies and procedures that are compliant with the company's needs. Our HR experts take into consideration important details such as labor laws, company culture, operations goals and objectives, safety regulations, and other relevant information for successful policy implementation. We create user-friendly policies and procedures, as well as HR forms to ensure that the HR staff can efficiently handle HR management practices. Our HR experts will provide ongoing support to ensure your HR policies are up-to-date and relevant to your business goals.
RISK ASSESSMENT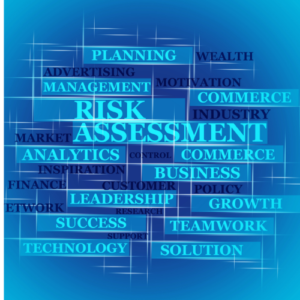 Benson Group will evaluate all policies, instruments, processes, procedures, and programs that support the Human Resources function and provide you with a written summary of our review, along with detailed recommendations. Our HR Management services ensure that your company is compliant with applicable laws, regulations, and best practices. We guide to help you identify potential liabilities and reduce the risk associated with HR-related activities. We are also able to offer solutions to create or update policies and procedures to support organizational health, effectiveness, and sustainability. Our HR Management professionals have the experience and expertise to help you assess HR risk and develop an action plan that meets your company's needs. Let us help you minimize HR-related risks and optimize organizational success today.
BACKGROUND CHECK SERVICES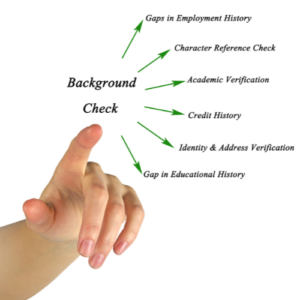 Having the wrong people in place can adversely affect the progress of a company. Verifying potential candidates can ensure that your team is in alignment with your company goals and objectives. At Benson Group we provide an effective and customized system to perform background checks on candidates. Thus, "we select gems from the sand" to create a strong and dependable workforce for your business. Our background check services guarantee that you have the best people in place to help your business reach its goals. We assist you with a range of employment screening and employee management services, from pre-employment/background checks to drug testing. Our background check data is comprehensive and enables us to provide an efficient turnaround time for our clients. This makes it easier for you to select the most suitable candidate for a role. At Benson Group we enable our clients in understanding the legal implications of their hiring processes and providing them with an efficient screening system to ensure compliance with state and federal laws. Our Human Resources Management services position companies to be compliant, functional, and sustaining by helping you make use of the latest technology and data accuracy. Background Check Services from Benson Group make sure that you have the right candidate for your business needs. We offer the following background checks.
Social Security Verification service ensures the accuracy of the data that is collected and presented. The Social Security Verification process helps protect employers from inaccurate reporting or misrepresentation of information. With Social Security Verification, you can make sure that your business has a reliable source of employee information and data accuracy.
Federal, State, and County Criminal Screens are also provided as part of our Background Check Services. Our Criminal Screen ensures that the individual follows all applicable laws and regulations. With this service, you can rest assured that any potential candidate has been checked for past criminal activities and that they are adhering to the law. This data accuracy helps ensure your business runs efficiently, while helping to protect your company and employees.
Prior Employer Verification is another important step for employers to take when selecting the best candidates for a position. By leveraging prior employer verification, you can get an in-depth look at an employee's past performance and ensure that they are the right fit for the job. Our team provides a detailed analysis of the employee's prior employment record to help you make an informed decision on hiring the right person for the job.
Education Verification is the final step in our comprehensive employment screening services. We work to verify all credentials and diplomas that a candidate may have, providing you with an additional layer of data accuracy and reliability when making hiring decisions. Our Education Verification will also help protect against misrepresentation of educational qualifications or credentials when selecting or promoting employees.
Fraud and Abuse Registries are also available as part of our Human Resources Management services. These databases provide employers with an additional layer of security by helping to detect and prevent fraudulent or criminal activity in the workplace. With Fraud and Abuse Registries, you can be sure that any potential employee has been properly screened for prior illegal activity.
Sex Offender Registry checks are also available as part of our Human Resources Management services. By performing Sex Offender Registry searches, employers can ensure that their employees have not been convicted of any sexual offenses and are compliant with all applicable laws and regulations. With this service, you can rest assured that the safety and security of your business are protected.
Motor Vehicle Reports are also available as part of our Human Resources Management services. These reports provide employers with a detailed analysis of an employee's driving record, including their past violations and any accidents that they may have been involved in. Motor Vehicle Reports help ensure your business runs efficiently while helping to protect your company and employees.
EMPLOYEE ATTITUDE SURVEYS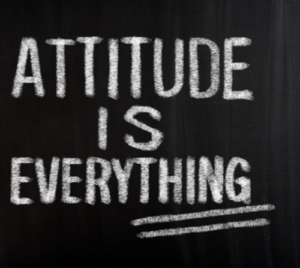 Ever wonder why you are not getting the most out of your workforce? The challenge could be a simple fix, or it could be a complex challenge. Nonetheless, Benson Group will develop, implement, and administer employee surveys to better determine employees' views about their treatment and commitment to your company. Through our fluid and organized solutions, we can help you create a conducive company culture to harness the best talent and promote employee loyalty. Employee Attitude Surveys can help you identify challenges you may be unaware of and provide valuable insight into the needs of your employees. Benson Group is here to guide you through this process, ensuring that our Human Resources Management services position companies to be compliant, functional, and sustaining. We understand that Employee Attitude Surveys are essential for any successful and productive organization. Let us help you develop Employee Attitude Surveys that will strengthen relationships between employees, management, and stakeholders to maximize productivity in the workplace. Reach out today to discuss how Employee Attitude Surveys can benefit your organization. Our Human Resources Management services are ready to position your company for success!
TURNOVER ANALYSIS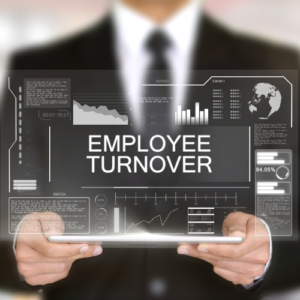 Turnover costs companies' money and loss of production. If you are faced with this challenge, Benson Group will perform an analysis of your company to help you in streamlining a productive workforce rather than an overextended, unmotivated one. We will assist you in lowering your expenditures by cutting off unnecessary costs and keeping a vibrant high-performing company workforce. Our turnover analysis will help you in understanding the organizational issues that may be causing the high rate of turnover. This can include evaluating the job requirements, salary and benefits packages, management style, working conditions, culture fit, and other related factors. Benson Group possesses the knowledge and expertise to provide you with a comprehensive Turnover Analysis that will enable your company to make the necessary adjustments, create a healthy and productive working environment, and decrease turnover. Our turnover analysis will help your company become compliant, functional, and sustainable. With our expertise and guidance, you can identify any existing issues that might be causing inefficiency or dissatisfaction among your employees. This will result in more efficient operations while also preserving the company's bottom line. Contact us today to learn more about our turnover analysis services. We look forward to supporting you with all your Human Resources Management needs.
If you want us to help you define and grow your organization, please contact us at 502-561-3494 or [email protected]. We provide a FREE consultation for potential clients.