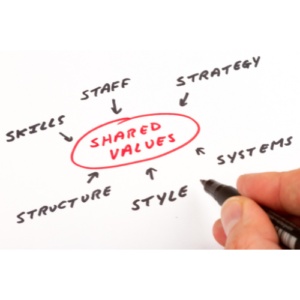 Benson Group empowers businesses with developing the right business and organizational strategies. We do so by developing a defined project management plan that provides direction, focus, and vision. If you are at a crossroads, a start-up, or an expanding business, Benson Group will guide your business to improve your operations and efficiency. We offer the following services:
BUSINESS-PLAN DEVELOPMENT
A business plan is integral to the success of your business. It defines the present and future course of your company. At Benson Group we will give you one-on-one attention to developing and fostering your idea. Our customized business plan will accelerate your business growth based on a strategy. You will have a clear picture of your priorities, do's and don'ts, along with the understanding of necessary tools. You will be able to maintain steady momentum and reach your milestones on time. We will provide you with industry research, forecasts and strategies to grow your business. Benson Group will give you the roadmap to success.
ORGANIZATIONAL DEVELOPMENT AND DESIGN
Are you looking to expand locations, products, or services? Many times, while expanding, entrepreneurs overlook the processes that need attention. Whether you have a new or an existing business, Benson Group will assist you in assessing your organizational needs and developing a customized strategy. We will help in bringing alignment to your operations and human capital.
PRODUCT/SERVICES DEVELOPMENT
When you have an innovative product or service idea, it is important to gauge various factors such as demand, drawbacks, strengths, and affordability. You also have to ensure that it represents quality; the supply chain is in place; has the correct packaging and is brand recognizable. Whether you are a new entrepreneur, have an existing product or service or are thinking of re-engineering it, we will guide and assist you through that process.
We create a five-step process to ensure that your product is relevant, sustainable, and brand- recognizable. We will check your product or service and give you a report based on these factors. Benson Group will guide you through the process of protecting your new idea from possible theft or copyright infringement as well. We will take your product or service to the top of its industry's standard.
STRATEGIC PLANNING AND DEVELOPMENT
If we do not plan, we do not know in which direction to go. Strategic planning is the process by which we look into the future and paint a picture of that future based on current trends. However, trends can go wrong. Benson Group will examine your company's top points by developing strategies to place it in an advantageous position. We also will look at possible pitfalls and the minutest issue that can become a big hurdle in successfully implementing your strategy. We will research indicators and devise a three-to-five-year plan to give you that competitive edge.
Contact us today for a FREE consultation at 502-561-3494 or email [email protected]