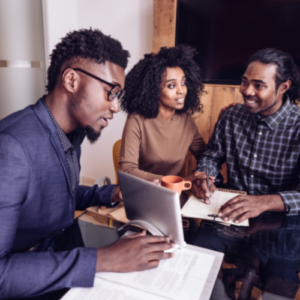 Are you looking to start a business or expand locations, products, or services? Many times, while expanding, entrepreneurs overlook the processes that need attention. Whether you have a new or an existing business, Benson Group will assist you in assessing your organizational needs and developing a customized strategy. We will help in bringing alignment to your operations and human capital. Our Organizational Development services are designed to optimize resources, enhance efficiency, and increase productivity. Our team of Organizational Development professionals will guide you through each step in the process: from diagnosing current issues to implementing strategies for long-term success. With our practical solutions, we ensure that your organization is prepared for growth and can capitalize on future opportunities. With Benson Group, you can feel confident that your organization is being managed in the most effective and efficient manner. We offer organizational design and development, business plan development, product/service development, and strategic plan development.
ORGANIZATIONAL DEVELOPMENT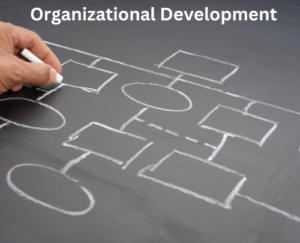 Organizational Development (OD) is essential for any company that wants to be on the cutting edge. organizational development can help businesses identify areas of improvement and create plans for how to manage these issues. Benson Group specializes in organizational development, helping businesses develop strategies and processes to achieve their goals. We offer a range of services from organizational analysis to leadership development, strategy implementation, team building, change management, and more. Our experienced consultants are trained in many advanced techniques and tools that make organizational development an effective process for companies looking to reach their full potential. Contact us today to learn how organizational development can help your business reach its goals!
BUSINESS PLAN DEVELOPMENT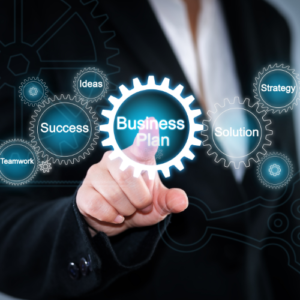 A business plan is essential for ensuring the success of your business. It outlines the present and future course of action for your business. At Benson Group, we provide tailored assistance to develop and strengthen your idea. Our carefully constructed business plan will help accelerate the growth of your business through a planned strategy. We will give you a crystal-clear understanding of what needs to be done, what priorities should be set, and which tools are essential. Our team will ensure that your business remains on track and is able to hit milestones on time. We also provide you with industry-based research, predictions, and strategies to help you expand your business. Benson Group gives you the roadmap for success! Our experts in business analysis and business development will work with you to create a plan which can help you reach your goals. Crafting the right business plan allows you to give your project the best chance of success. Get in touch with us today and start making a plan for your business!  ​
PRODUCT/SERVICES DEVELOPMENT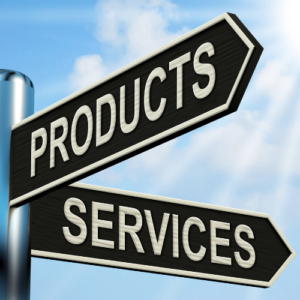 When you have an innovative product or service idea, it is important to gauge various factors such as demand, drawbacks, strengths, and affordability. You also have to ensure that it represents quality; the supply chain is in place; has the correct packaging and is brand recognizable. Whether you are a new entrepreneur, have an existing product or service, or are thinking of re-engineering it, we will guide and assist you through that process.
We create a five-step process to ensure that your product is relevant, sustainable, and brand-recognizable. We will check your product or service and give you a report based on these factors. Benson Group will guide you through the process of protecting your new idea from possible theft or copyright infringement as well. We will take your product or service to the top of its industry standard.
We will help you take your product or service from a concept to reality. Our five-step process focuses on research, planning, design, production, and marketing.
Research: We will start by researching the market for potential demands and identifying new opportunities that meet specific consumer needs.
Planning: Strategy is essential when it comes to product or service success. We will come up with a plan that outlines objectives, goals, and tactics based on the research findings.
Design: Whether through engineering, industrial design or packaging, we will create an effective design solution that is focused on customer satisfaction.
Production: We will ensure your product/service meets quality standards as it moves through the supply chain.
Marketing: We will create a marketing strategy that is focused on customer acquisition and retention. This strategy may include online and offline campaigns, public relations, advertising, or social media efforts.
At every stage of this process, we are here to offer guidance and support. Our goal is to ensure your product or service will become a success.
Once the process is complete, we will review our results with you and provide feedback to further refine the product/service. We'll be there every step of the way as you turn your idea into a reality. Get in touch today to get started on the journey of product/service development. With us, you can be sure that your concept will become a successful brand-recognizable product that meets quality standards and satisfies customer needs.
STRATEGIC PLANNING AND DEVELOPMENT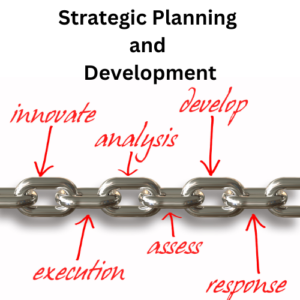 Strategic planning and development are not just about forecasting, it's about being prepared for a future that's filled with challenges, and if you do not plan, you do not know in which direction to go. At Benson Group, we understand that the world of business can be ever-changing, and so must your strategies. We will work closely with you to ensure that our plan is flexible and tailored to the needs of your business. We guarantee that our comprehensive approach will lead you toward success. Strategic planning and development allow you to spot opportunities and use data-driven insights to make decisions for the future of your company. Make sure you are prepared for anything life throws at you with Benson Group's strategic planning and development. We will help you use forecasting and data analysis to create solutions that are adaptive and ensure success. Our methods are designed to give you the best chance at creating a secure future for your business. Don't let a trend go wrong – stay one step ahead of the game. Reach out to our team today and start planning for the future of your business. Let Benson Group help you plan for the future with confidence. Get in touch with us today to get started!
Contact us today for a FREE consultation at 502-561-3494 or email [email protected]