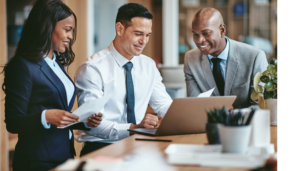 OUR MISSION
The mission of Benson Group is to equip each business and person to be in a better place in business and life.
OUR VALUES
To act with honesty and integrity without compromise

To make customer satisfaction a top priority

To be socially responsible

To respect, appreciate and promote diversity
OUR GOALS
Equip your company with streamlined processes and strategies so that it is operationally efficient.

Position your company so that it is brand recognizable.

Develop systems to improve employee training, productivity, and loyalty.

Train and develop individuals to be result-and career-oriented, competitive, alert, and focused.
OUR BUSINESS COMPONENTS
Workforce Training and Development

Organizational Development

Human Resources Management
OUR INDIVIDUAL COMPONENTS 
Business

and

Career Coaching

Resume Analysis and Development