When the pandemic hit, it halted America's economic engine, the small business. It shut down many small businesses across the globe, and I saw firsthand how it affected my local community. That placed a lot of small business owners in a difficult position.
Many businesses, both large and small, shut down. Those who stayed open had to think outside the box regarding keeping their existing customers and attracting prospective customers. They had to think of new ways to enhance customer experience. They had to look for strategies to help them outshine their competition and stay afloat.
In this blog post, I'll discuss strategies small businesses can use to outshine their competitors and remain competitive in today's market. We'll cover the following topics:
Providing Excellent Customer Service
Expanding Your Reach and Visibility
Staying Adaptable and Ready for Change
Understanding your Target Audience
Utilizing Social Media Platforms
Getting creative with marketing
Following these tips can give your business an edge over your competition and keep customers returning! So, let's dive in!
Providing Excellent Customer Service
The key to success is providing excellent customer service, and without customers, we would be out of business. You must know what your customers want and need if you want a competitive edge. Customer service is essential. In the article 12 Simple (Yet Effective!) Ways Small Businesses Can Compete with the Big Brands states that 90 percent of people use customer service as a factor when deciding whether or not to do business with a company.
As a business owner, you have to ensure that customers have easy access to support and get quick responses when needed. This will establish a strong relationship between the customer and the company, making them return repeatedly.
Providing excellent customer service is essential for any business looking to compete with other players in its industry. Not only does it build trust between your company and customers, but it also sets you apart from your competition. Ensure you are always available to answer questions, address concerns promptly, and proactively contact customers with updates or product information.
Expanding Your Reach and Visibility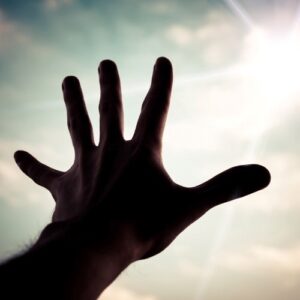 In today's competitive market, small businesses must find ways to increase their reach and visibility. Expanding your reach includes running creative campaigns, hosting giveaways, and participating in local events or community outreach. Online marketing strategies like search engine optimization (SEO) and pay-per-click (PPC) will help you reach more potential customers. Additionally, partnering with other companies or influencers can also be beneficial in increasing your brand awareness.
Staying Adaptable and Ready for Change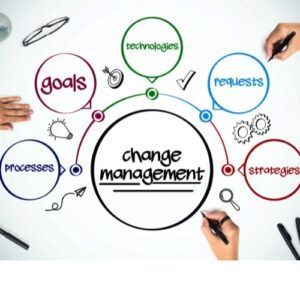 In today's ever-changing market, small businesses must remain flexible and adaptable. This means staying up-to-date on the latest trends and responding quickly to customer needs. Additionally, taking measures to automate specific processes can help you remain competitive in the long run. For instance, the digital world constantly evolves, with new trends, technologies, and tools emerging. Small businesses must stay on top of these changes to stay ahead of competitors by adapting quickly. This will help them understand the needs of their customers better and be able to provide a product or service that meets those needs.
Understand Your Target Audience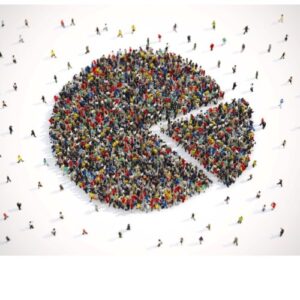 Knowing whom you're targeting is essential to succeed as a small business. With proper research into your ideal customer, you can tailor your products or services to them. Take the time to research and learn more about your target market—ask questions like their needs, where they hang out online, and how you can make your business stand out from the competition. Ways to determine your target audience would be:
Conducting surveys will help you understand what your customers want and how they feel about your current products and services.
Analyzing your competition – Taking time to research and understand whom your competitors are targeting can help you stand out by offering something unique or better.
Analyzing data – Utilizing tools like Google Analytics or social media analytics can help you better understand your target market and how you can reach them.
Utilizing Social Media Platforms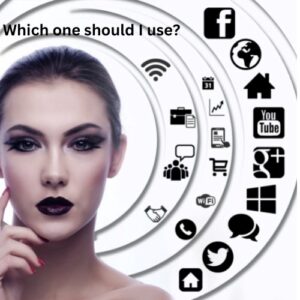 Social media platforms like Facebook, Instagram, and Twitter can help you increase visibility, build customer relationships, and engage with potential customers or partners.
Platforms like Twitter, Facebook, Instagram, and LinkedIn are great ways for companies to engage with their target audience. It allows businesses to reach more potential customers, build relationships, and increase brand awareness. Additionally, creating content relevant to your target market's needs can help you build trust and loyalty with them. By staying active on social media and engaging with followers, you can foster relationships with potential customers and ultimately increase your business's reach.
Get Creative with Your Marketing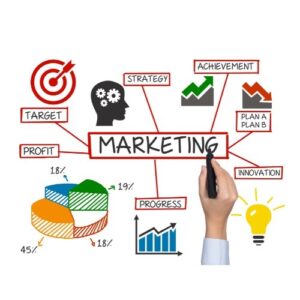 It would be best to have an effective marketing strategy to reach new customers and stay ahead of the competition. You can do this in many different ways, such as using social media platforms, creating content for your website and other online resources, or leveraging influencer marketing. It's essential to think outside the box regarding marketing to create campaigns that stand out from everyone else's.
Some creative Marketing would be to:
Run social media campaigns – Use platforms such as Twitter, Instagram, or Facebook to create content that will grab your audience's attention.
Host giveaways – Giveaways are a great way to build excitement around your brand and attract new customers.
Create partnerships – Partnering with other businesses or influencers can effectively market your business and reach a larger audience.
Utilize content marketing – Creating content relevant to your target market's needs can help you build trust and loyalty with them.
Leverage Mobile Strategies: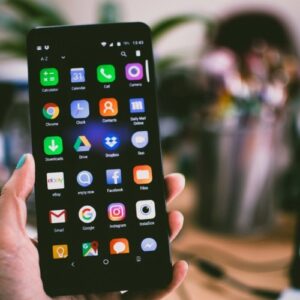 With so many people using mobile devices, small businesses must leverage mobile strategies to reach a wider audience. Developing a mobile-friendly website and engaging customers through apps or text messages can attract more potential customers.
Small businesses must find ways to outshine their competition to stay successful in today's market. These strategies can help small businesses stand out, develop strong relationships with their customers, reach more potential customers, and ultimately grow their business. With hard work, dedication, and creativity, small business owners can take advantage of these strategies and thrive in a competitive marketplace. Good luck!
Benson Group, LLC has provided high-quality consulting services to various industries since 2009. Our services include workforce training, organizational development, and human resources management. We understand businesses' unique challenges and are dedicated to helping you succeed. With our team of experienced professionals, you can trust us to get the job done right. Contact us today at 502-561-3494 or co[email protected] to take your company to the next level.