Your company is awarded a prime contract from the government.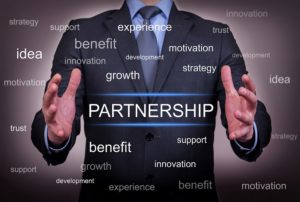 Congratulations! Being the recipient of this award, are you aware of the diversity goals that are attached to the contract? Do you have the time and resources to administer and monitor the paperwork?
Benson Group's Government Compliance and Diversity Service partners with companies that work on local, state, and federal contracts. We identify, create, align, and execute diversity standards and goals for you. We do the work for you while you can focus solely on your project. Benson Group, LLC:
Has 60 years of combined experience in cross-disciplines.

Is a Minority Business Enterprise (MBE)

Is HUBZone Certified

Is DBE Certified

Is a Certified Veteran Owned Business
We ensure that your company is compliant and that you maintain and achieve your diversity goals by establishing a project plan specifically for your company. Our comprehensive packages equip, protect, and position your company to achieve diversity compliance and goals. Benson Group, LLC, assists your company in the following:
PROJECT MANAGEMENT
 Managing your diversity compliance by creating, administering and monitoring your compliance documents. If you are a new or an existing vendor with the government, we can customize a process for you that maintains and increases your diversity goals. To this end, we manage your projects to ensure you are maintaining and exceeding diversity standards and goals.
WORKFORCE AND SUBCONTRACTOR RECRUITMENT
We develop and facilitate recruitment events to recruit your workforce and to establish relationships with possible subcontractors. To the end, we manage your workforce and subcontractor recruitment to ensure you are maintaining diversity standards and goals.
WORKFORCE AND SUBCONTRACTOR TRAINING AND ONBOARDING
We provide and facilitate the orientation and training of new employees and process, submit, and track your workforce to ensure you are maintaining diversity standards and goals.
DIVERSITY AND COMPLIANCE TRAINING
We provide your organization training that outlines the rules and regulations for maintaining and achieving diversity goals. We not only train you but provide you with compliance updates after the training.