Over the past several months, I have seen the attention to sexual harassment in the workplace come to a boiling point. We are seeing companies take action by removing those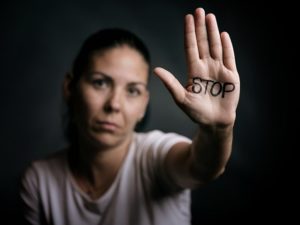 who have harassed people; and even if the harassment complaints are allegations, companies are still taking action by removing those accused. Some people question its legitimacy, but trust me, sexual harassment in the workplace is as real as waking up and going to work.
I have spoken with countless colleagues and friends who have shared their experiences, from men picking a woman up and their hands landing wherever on her body. Or when a patient exposes himself trying to get the nurses attention.  And when the men were reported, the supervisor generally just says, "Oh, they are just playing and being boys," with no form of recourse happening.
Sexual harassment in the workplace is verbal and nonverbal. It is any unwelcome sexual advances. It is a request for sexual favors and other verbal and physical conduct of a sexual nature. The Equal Employment Opportunity Commission describes sexual harassment as a form of gender discrimination that is in violation of Title VII of the 1964 Civil Rights Act. In 1998, the U.S. Supreme Court made employers more liable for sexual harassment of their employees.  While the Society for Human Resources Management reported that 62 percent of companies offer sexual harassment training and 97 percent of companies have policies in place, why does sexual harassment in the workplace still persist? In 2018, why 94 percent of women in Hollywood say they were harassed?
Part of the main reason why harassment in the workplace still persists is that it is cultural; meaning, the top brass in the organizations have not made a deliberate enough effort to ensure that policies are executed and the harassers are held accountable. Having policies in place is just that, policies in place. In order to have effective policies, operating procedures and processes with outcomes have to be implemented and carried out should harassment occurs. Harassment apathy is another reason it exists in organizations. This occurs for a variety of reasons. For example, it was reported that 62 percent of workers do not say anything when harassment occurs. This could be because of fear of retaliation or losing their job, or an increase of hostility in the workplace.
Several companies are doing the right thing when it comes to setting a culture, investigating, and ensuring that employees have a safe working environment since companies can be held liable if they do not protect their employees, but more importantly, because it is the right thing to do.
Whether you are a large company or a small business, having a sexual harassment policy in place is a must. The policy is a starting point in establishing a culture and meaning of how the organization is going to operate. Other systems that must be in place include the following: 
Leadership Setting the Tone: In order for sexual harassment to stop in any organization, leadership has to be the example and the champion for stopping the harassment. Leaders are also responsible for creating a culture that is harassment free. This involves establishing policies, making sure leaders in the company are trained, knowing the rules, and having integrity. At all times, the leaders need to be held accountable with abiding with company rules. 
Sexual Harassment Training: Having periodic training on sexual harassment not only educates your employees, it underscores the importance of this subject matter. The training should cover the law, the company's policy, where to report harassment, and the employee's rights. 
Sexual Abuse and Molestation Insurance Policy: While large companies have this type of policy, many small businesses have general liability or professional liability insurance and are unaware that those policies do not cover sexual abuse. Sexual Abuse insurance protects a company in the invent that a sexual harassment case comes about. This policy is extremely important because a lawsuit can bankrupt many companies as well as harm that organization's name. 
A Secure and Confidential Reporting System: Most employees, when harassed, are reluctant to report the occurrence out of fear of retaliation.  Employees should feel safe at all times and should feel comfortable in reporting any wrongdoing. An example of having a confidential system is a contact phone line they could call at any time. Some employees are reporting it directly to their supervisor or to Human Resources. Under no circumstances should the employee report harassment to his/her supervisor if the supervisor is the harasser.
For too long, sexual harassment has been used as a tool for gaining leverage over employees and having power over people. There are many women and men who have been abused because of this act of aggression. With the Metoo movement in place, people are bringing to light the effects and harm it has caused many people, and now is the time for all companies to do the right thing: that is, treat everyone with respect and dignity. When we have respect for all people and the talents they bring, our country will truly be a greater place in which to live and work.
Alan D. Benson is the President of Benson Group, LLC and the author of this article.